Specialized Skilled Nursing
Distinguishing our clinical team above and apart from the rest, each physician, nurse, and nursing assistant at Castleton Health Care Center is here because of their dedication and impressive experience in caring for a diverse range of medical diagnoses and conditions.
Every one of our short-term, long-term, and rehabilitation residents receive around-the-clock, licensed nursing care seven days a week. This complete nursing care also includes considerate and respectful assistance with daily hygiene tasks such as bathing, dressing, managing and administering medication, and monitoring patient vitals.
Additionally, we proudly provide our residents with on-site laboratory, radiology, pharmaceutical services, and transportation to medical appointments outside the facility. Our passionate nursing staff also promotes overall wellness and healthy habits through a variety of educational activities.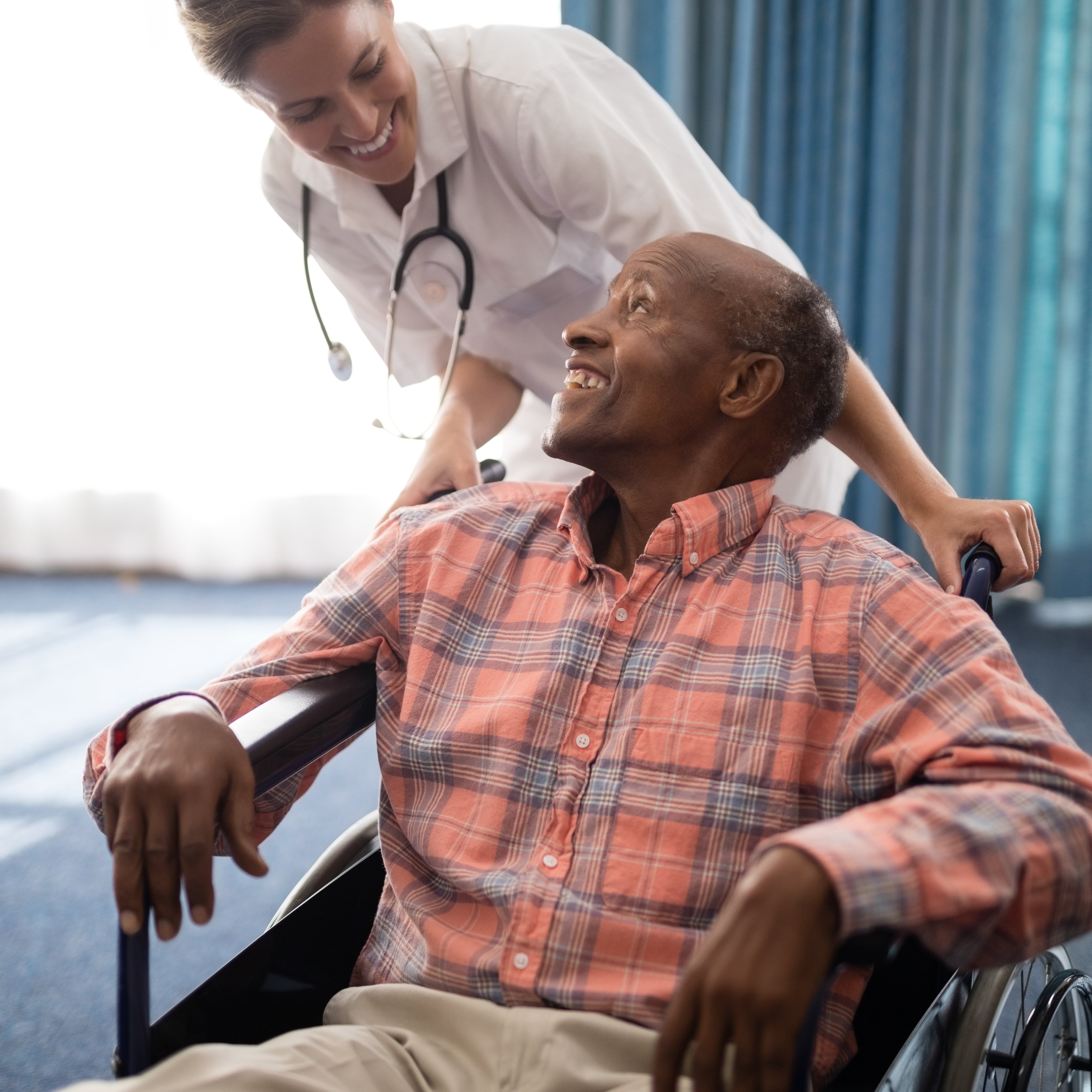 Long Term Care
Our assisted living program delivers long-term healthcare for patients who are advanced in age, diagnosed with heart disease, Diabetes, COPD, and/or other chronic conditions.
Short Term Care
Whether it's a week, a year, or you simply need respite care for a few days, our thoughtful and brilliant team of nurses are on-call 24/7 for your peace of mind and convenience.
Additional Services Offered
Transportation Services – Accommodations to and from medical appointments outside the facility
24-Hour Nursing Care – Licensed nurses provide 24-hour clinical care seven days a week
Weekly Visits from Medical Doctors and Nurse Practitioners – Appointments available weekly with a physician and/or a nurse practitioner
Medication Monitoring – Prescription filling, administration, and supervision for patient safety
Wound Care – A full scope of specialized care and treatment for issues such as post-op and pressure wounds
Handicap Accessibility – The facility includes all-inclusive handicap accessibility and accommodations
I had my Grandmother here for a short-term rehabilitation stay, and their entire team spoiled her! She was treated very well & back home in less than 30 days at 87 yrs old. Thank you all for everything!
-J. C.
The staff at Castleton Health Care was amazing. They were all very kind and attentive to my fathers' concerns, and needs. I visited him almost daily, sometimes twice a day and was always met by a smile from all of the staff.
The Activities Director went above and beyond to get a Lutheran Pastor to come visit- thank you! Everyone became like family in regards to attention shown, even with I was not so easy to get along with. God bless you all.