Short Term Care
There are a number of scenarios in which older adults might need short-term recovery before transitioning home. Our facility provides skilled care 24/7, allowing them to stay safe while our residents recover their strength. By the end of the resident's stay, you can expect to return home with confidence and go back to living independently, or with some assistance.
Our facility also understands how stressful it can be for families or caregivers to place a loved one in the care of others. Whether it's a few days, or a week, we offer respite care. Our thoughtful and professional team of nurses will help you find peace of mind while we care for your loved one.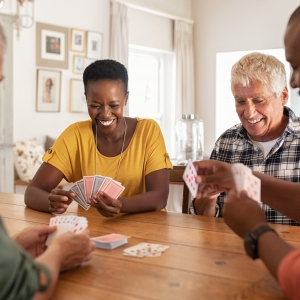 I had my Grandmother here for a short-term rehabilitation stay, and their entire team spoiled her! She was treated very well & back home in less than 30 days at 87 yrs old. Thank you all for everything!
-J. C.
The staff at Castleton Health Care was amazing. They were all very kind and attentive to my fathers' concerns, and needs. I visited him almost daily, sometimes twice a day and was always met by a smile from all of the staff.
The Activities Director went above and beyond to get a Lutheran Pastor to come visit- thank you! Everyone became like family in regards to attention shown, even with I was not so easy to get along with. God bless you all.