Long Term Care
Our nursing care program delivers long-term healthcare for residents who are advanced in age, diagnosed with heart disease, diabetes, COPD, and/or other chronic conditions. In addition to clinical care and supervision 24 hours a day, we make life comfortable and convenient for our long-term residents by offering a variety of on-site medical amenities such as dentistry, podiatry, and optometry services.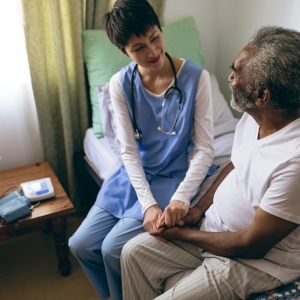 I had my Grandmother here for a short-term rehabilitation stay, and their entire team spoiled her! She was treated very well & back home in less than 30 days at 87 yrs old. Thank you all for everything!
-J. C.
The staff at Castleton Health Care was amazing. They were all very kind and attentive to my fathers' concerns, and needs. I visited him almost daily, sometimes twice a day and was always met by a smile from all of the staff.
The Activities Director went above and beyond to get a Lutheran Pastor to come visit- thank you! Everyone became like family in regards to attention shown, even with I was not so easy to get along with. God bless you all.