PRIVATE REHABILITATION ROOMS
Welcome to our separate rehabilitation neighborhood where you'll be staying in one of our 25 spacious private rooms. Accommodations include comfortable seating, nightstands and dresser, flat screen television, and bathrooms complete with grab bars to prevent falls and further injury.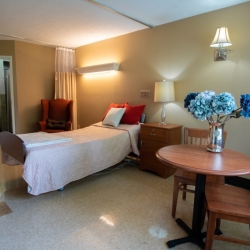 LONG-TERM PRIVATE RESIDENCE
Each well-lit private room is fitted with a dresser, nightstand, and is spacious enough to accommodate extra furniture and other long-term resident belongings.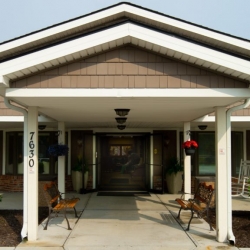 SEMI-PRIVATE ROOMS
Our semi-private suites are well-lit and roomy, accommodating two beds, seating, two medium-sized nightstands/dressers, and have a shared bathroom.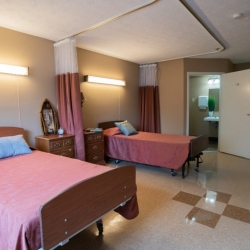 I had my Grandmother here for a short-term rehabilitation stay, and their entire team spoiled her! She was treated very well & back home in less than 30 days at 87 yrs old. Thank you all for everything!
-J. C.
The staff at Castleton Health Care was amazing. They were all very kind and attentive to my fathers' concerns, and needs. I visited him almost daily, sometimes twice a day and was always met by a smile from all of the staff.
The Activities Director went above and beyond to get a Lutheran Pastor to come visit- thank you! Everyone became like family in regards to attention shown, even with I was not so easy to get along with. God bless you all.